QUICK LINKS
---
Year One
One of the youngest places in British Columbia, Logan Lake officially opened as a town in November, 1971 after 100 mine workers at the new Lornex mine and their families moved in. As late as October, 1969 Logan Lake was still only an idea and there was much debate about whether the town would ever happen. The road to Kamloops, described by some as a glorified cow path, was horrible. It took an hour and a half to make the journey to the little town that at the time wasn't yet on any map.
Now, 50 years later, Logan Lake has defied the naysayers who said it would be a ghost town in 10 years. The Logan Lake 50th Anniversary Committee commissioned the creation of this website with research and writing by Vesta Giles and web design by Anthony Stahn. Six of the original homeowners were interviewed for this project and asked about their memories of moving to a town that at the time was entirely filled with young families. The site is intended to be a legacy and hopefully the beginning of a larger historical project that covers the entire history of the town.
This website distills over ten hours of recordings featuring stories about what it was like to move in, what businesses were in town, what the school was like, how the sense of community developed, and what people did for fun.
Many thanks are in order to the District of Logan Lake and the 50th Anniversary Committee for taking this step and hopefully launching many historical projects from it. Joan Saunders was instrumental in helping to choose and track down the interview subjects, proofreading all the stories and adding information where gaps existed. Amanda Cowell was given the mammoth task of transcribing all of the interview recordings. The Merritt Herald and the Globe and Mail generously allowed their articles to be republished at no charge.
---
Stories
In 2018 and 2019 we interviewed members of six families who were among the first families to move to Logan Lake. They shared many stories of those early days in the "Instant Town" of Logan Lake. We have condensed their interviews into these stories that tell us what it was like here fifty years ago when the first 100 families arrived to build a new life and a new town. Many thanks to:
Joan and Frank Saunders
Reg and Sheron Malmas
John and Gladys Mahon
Giselle and Gunter Aichelle
Willis and Evelyn McBride
Ken Munro and Keith Munro
---
The Making
of a Mine
The early days of Lornex Mine, now Highland Valley Copper, and the town of Logan Lake, BC.
50 Year History
Happy Birthday Logan Lake! A David J. Ziola film created for Logan Lake's 50th anniversary celebrations.
---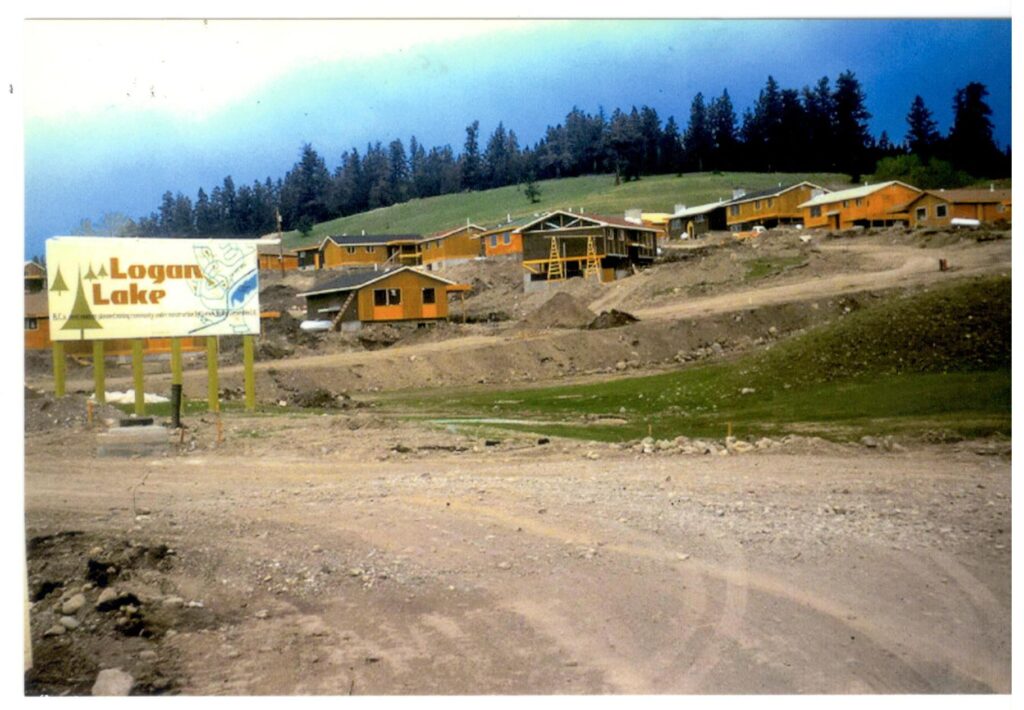 ---