The District of Logan Lake invites the public to learn about the role of Local Government in your municipality and how you can get involved during Local Government Awareness Week on May 14 – 20, 2023.
Demonstrations will be held at the Fire Hall on May 18, 2023 from 10:00 a.m. to 2:00 p.m. Hotdogs and juice will be available free of charge to the public in recognition of Local Government Awareness Day.

The District will be holding a Sticker Contest for Children/Youth ages 5 – 18 years. Templates will be provided to the schools for students to color and submit prior to this event. When submitting artwork, please place your Name and Age on the back of your entry and return to your teacher or submit to the District Office at #1 Opal Drive. Winner's names and submissions will be published on the District's Website and Facebook page. The submissions will then be made into stickers that will be available at the Logan Lake Visitor Centre.
Sticker Contest:
The following is artwork submitted by Logan Lake Students depicting what they love about Logan Lake and services that are provided by the District of Logan Lake.
A big thank you to all of the students who submitted artwork for the Sticker Contest you all did an awesome job!!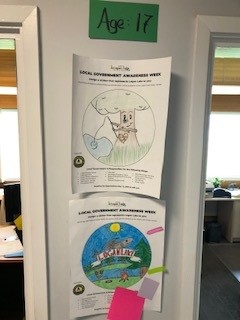 Winning Submissions:
Congratulations to our Local Government Awareness Week Winners! Thank you to everyone who submitted artwork….we had so many great submissions!! All artwork is available for viewing at the Municipal Office for the rest of the week. 😃🎨🖼👍
The following artwork will be made into REAL STICKERS and available at the Municipal Campground. What a great show of love for our Community!!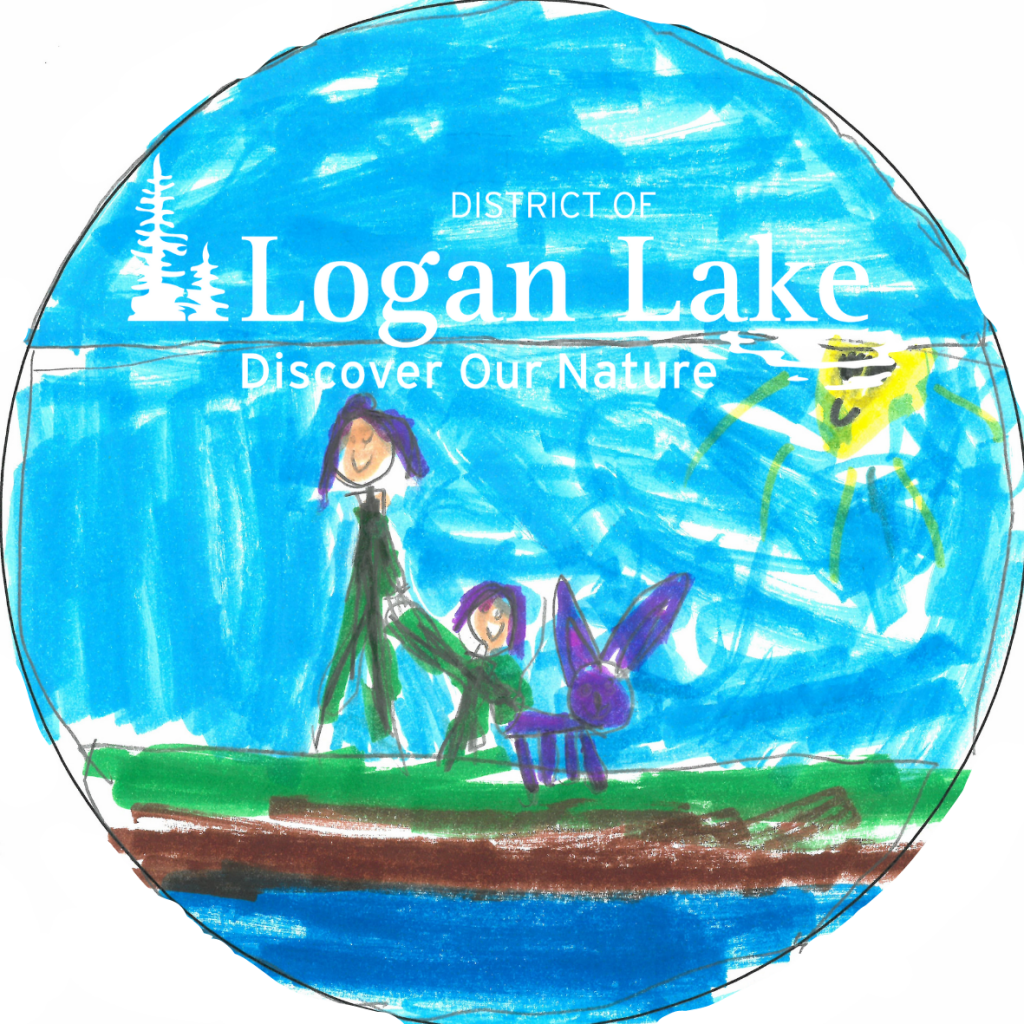 Local Government Awareness Week is a partnership with the Union of BC Municipalities, CivicInfo BC and the Ministry of Municipal Affairs. This initiative is intended to generate awareness and education with the public about the roles and responsibilities of local government and how the public can participate in local government processes.
Learn More about Your Municipality:
Attend a Council Meeting – Regular Council meetings are open to the public, unless indicated, and held on Tuesday evenings at 6:30 p.m. in Council Chambers, unless otherwise indicated. A schedule is posted on the District's website and at the Municipal Hall. Special Council meetings are posted in the same manner as required.
Attend a Committee Meeting – scheduled as posted on the District's website, Municipal Hall and Fire Hall. Committees include: Public Works, Parks and Recreation Committee; Economic development and Community Services Committee; Executive, Policy and Relationship Building Committee; Lake Enhancement Working Group; and Logan Lake 50th Anniversary Committee.
Subscribe to the District's latest News
Peruse the Calendar of Events for upcoming events;
Visit our website for information on your municipality;

Asset Management Awareness Day
During Local Government Awareness Week, the District of Logan Lake is highlighting Asset Management Awareness Day on May 17, 2023. The importance of secure asset management practices through service sustainability, community service needs, and how services are delivered.