Links and Information for local businesses, check back regularly as we will update as new programs become available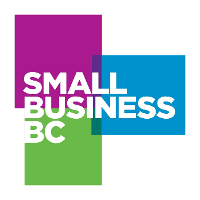 Thinking of Starting a Business or Expanding your Business Knowledge?
Small Business BC has a great starting point for new entrepreneurs who are just starting out business owners who need to add a new skill set to their toolbox or are thinking of branching out into new areas. Small Business BC has:
Small Business BC offers a wealth of business resources and guides to help support and grow your small business.
Whether you are starting a business, or looking for new growth strategies. Small Business BC resources is the place to look. there you can find business startup checklists or a business plan template. If you are looking to build your business. Our resources provide you with important business tips and tools for Business Planning, Market Research, Marketing & Sales, Import/Export and much more
Small Business BC provides practical business education tailored for small businesses right here in BC. Whether you need help starting your business, hiring employees, managing operations, or anything else, Small Business BC is here to help
business advisory services in: business registration, business planning, market research, and import/export. Small business owners can have specific business questions answered by talking with one of their experts in: Accounting, Business Brokering, Legal, Technology Operations, and Websites.
---
Programs Available through Northern Development Initiate Trust (NDIT)
Small Business Recovery Consulting Grant Does your business need to access some business expertise via a consultant? If so this grant can help cover the costs to bring in that contracted consulting services.

Northern Industries Innovation Fund Is your business looking to diversify or pivot into a new product or service? This grant will support your business in the research and development of new products and services or the testing of new innovative technology and equipment.
Programs Available through Community Futures Sun Country
Community Futures are developmental lenders. That means they work in collaboration with (not in competition to) conventional lenders like banks and credit unions. For over 30 years they have successfully helped local entrepreneurs get business financing to: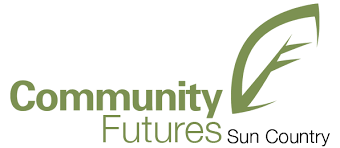 Start or expand a business
Apply new technology to a business
Upgrade business facilities and/or equipment
Develop new products and services
Access new markets
Expand into the global marketplace
Community Futures provides services and program supports to small- and medium-sized business owners and entrepreneurs living in rural areas. Their services include:
A variety of small business loans
Business planning support
Small business training
One-on-one start-up or expansion consulting
Support in gaining access to other small business supports, information, and access to capital
In addition to these client services, they offer facilities rentals to local groups and businesses, as well as video conferencing technology for use in training sessions, conferences and business meetings.
Get Youth Working

Get Youth Working offers employers a $2,800 Wage Subsidy incentive to hire eligible youth 15 to 29 years of age. Additionally, employers may request up to $1,000 to purchase training for the newly hired youth.
Economic Trust of the Southern Interior

ETSI supports strategic investments in economic development projects that will have long-lasting and measurable benefits to the Southern Interior region of BC.
ETSI supports the development of business growth and resiliency and provided meaning resources with the Growth and Resiliency Fund
ETSI works with the Post-Secondary institutions on the creation of jobs in the area share knowledge with the Developing Human Capital Fund
ETSI prioritizes collaborative/regional industry partnership projects with industry groups that are established or emerging in the Southern Interior region. We hope to serve as a catalyst for new economic development initiatives supporting industry cluster development, research and adaptation of innovative technologies, industry wide collaboration to address business challenges or opportunities, reduce environmental impacts, such as waste or energy utilization and improve sustainability. Information on the Innovating and Advancing Key Sectors Fund.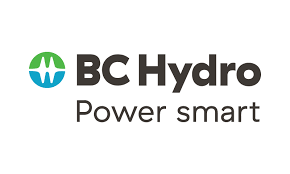 BC Hydro
BC Hydro has programs and incentives in place to help small businesses improve their energy efficiency and save money at the same time. Funding and support for the replacement of old inefficient technology. To the access to resources and design capabilities for new projects.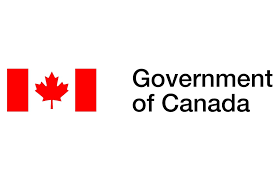 Canada Summer Jobs Program
Is your business looking to hire a student for the summer? Does your business want to help local youth gain employable jobs skills? The Canada Summer Jobs Program which aims to provide flexible and holistic services to help all young Canadians develop the skills and gain paid work experience to successfully transition into the labour market.